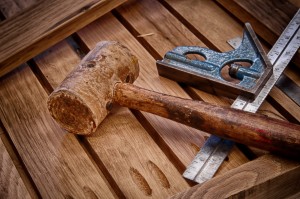 Download the Rental Registration Form required by Pocopson Township's Rental Unit Ordinance.
Download the Subdivision and/or Land Development (SALDO) Application, which is required in a subdivision or land development process.
Download the Zoning Opinion Letter Application, which provides parcel-specific zoning and land use information.
Download the Zoning Hearing Board Application.
Download the Right to Know Request form.
Download the Fireworks Permit Application.
Download the Special Events Application.
Download the UCC Building Board Appeal Application.
Building Permits
Pocopson Township requires building permits for most construction projects. These permits are required to ensure that all construction activities meet the requirements of the ICC Building Codes required by law. A $25 non-refundable fee is due upon submission of a building or zoning permit application ($50 if project requires both building and zoning review). This fee will be subtracted from the final fee due when the permit is issued.
The Township Building Inspector is in the office on Mondays and Thursdays only, and the Zoning Officer works for Pocopson on as as-needed basis. Please allow at least fifteen business days for processing of a building permit application.
When do I need a permit from the Township?
Permit application packets may be downloaded below, picked up at the Township Building, or call 610-793-2151 to have the forms faxed or mailed to you.
As of 5/1/2020, a Construction Guidance Acknowledgement and Construction Acknowledgement – Pandemic must be submitted with all permit applications.